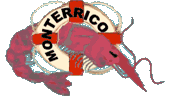 Hotels:
Transportation:
Spanish School:
Other Guatemalan Destinations:
About Monterrico
About Monterrico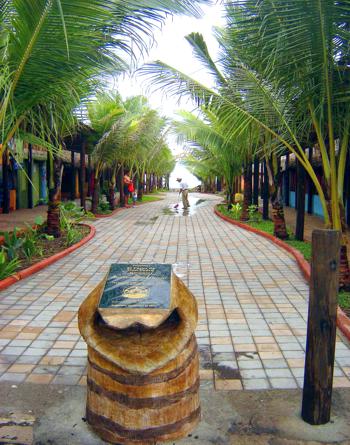 Not all that long ago Monterrico wasn't so much as a blip on a map. While Monterrico has moved up in the world (at least now it meets blip standards), it is still a small fishing village in a mangrove swamp with chickens pecking around palm thatched mud huts on a remote Central America beach.

In 1981 the Universidad de San Carlos in Guatemala City founded CECON (El Centro de Estudios Conservacionistas). CECON eventually established the Monterrico Nature Reserve (amongst others) with the aim of protecting the mangrove swamp. CECON also has an ongoing project to protect endangered sea turtles that use Monterrico's beach as nesting grounds.
Twenty years ago the occasional intrepid backpacker found his way here. Ten years ago the new road from Guatemala City to Puerto San Jose made Monterrico relatively accessible to the outside world.

Seven years ago CAT (the Comité de Autogestión Turistico de Monterrico) was formed which, along with INGUAT (the Guatemalan Tourist Institute), developed Monterrico into Guatemala's best beach. Miami Beach it's not; but then there aren't any mud huts in Miami Beach (much less chickens!) – and what's the fun of that?


About Monterrico · Monterrico, Guatemala · Hotels · Guatemala's best Beach!
© Atitlan Design · email me