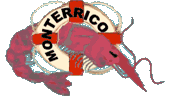 Hotels:
Transportation:
Spanish School:
Other Guatemalan Destinations:
Affiliate Sites & Links
Affiliate Sites

Monterrico-Guatemala.com is just one of our travel sites. We represent dozens of hotels around Guatemala and Belize. We'll help you arrange transportation. La Pera Travel, our on-line Guatemalan travel agency, can arrange everything. We even have our own Travel Search Engine.




....a Guatemalan travel agency.
....the most beautiful lake in the world!
...Central America's most magnificent city.
...where business is done.
...explore Tikal and the Mayan homeland.
...getting there is half the fun!
...explore your own path.
...a thorough Belize vacation guide.
...a holiday and vacation travel search engine.

Links

Know the enemy.

Travel Guatemala, Atitlan, Antigua, Guatemala City, Tikal and Belize · Monterrico, Guatemala · Guatemala's best Beach!
© Atitlan Design · email me